Kristina Reed: Disney Producer for Oscars 2015 Best Animated Feature (Big Hero 6), Best Animated Short (The Feast, Paperman) (#16)
Our Guest Today: Kristina Reed
Kristina Reed is a producer at Walt Disney Animation Studios. Kristina produced (and co-produced) a number of animation films including the most recent Big Hero 6 (Oscars 2015 Best Animated Feature) and The Feast (Oscars 2015 Best Animated Short) and Paperman (First Oscar for the Disney Animation Studios since 1969),
I am a wholehearted Disney Animation fan (like many of you out there) since I was a child. Even as an adult, I enjoyed watching Frozen, Wreck it Ralph, Tangled, Kung Fu Panda, Shrek 2, Madagascar and dozens of other films also produced by Kristina.
Much like a little girl in a candy shop, I was so excited to interview Kristina about her experience working at Disney, shepherding an animation through release, the challenge and excitement of telling the greatest love stories.
A typical Disney Animation film takes anywhere between 3-4 years to produce. When I asked Kristina about how she manages her own expectations and hundreds of others on the team, she responded:"Producing an animation film is the ultimate team sport. You are never shouldering alone. It is not only about building a personal legacy but also continuing the legacy for Disney."
Kristina has a management style that has served her very well.
"I always assume that people are going to bring their A game, and I treat them like I'm already completely confident that they are A players. It is amazing when you give people the opportunities, they want to prove you right and they want to show you that they deserve it."
Kristina believes that there's a parallel between being a parent and a producer. As a producer, part of her job is to find her teammates, to see what they are good at, and to enable them to do their best. Same as raising kids, she wants to provide opportunities for them to do what they love.
"I asked my daughter a few years ago, if you were to describe your mom then what would it be. She said 'enthusiastic'." Kristina couldn't be more thrilled with the answer. I asked her about being a mother of two children. She opened up about her belief on parenthood:
"I want to be a model for my kids. Be passionate, be present. When my children enter adulthood, I want them to pursue something they care about, whatever that may be. Find the things you love and do the best you can."
Kristina was very proud to share Big Hero 6 with her children. Her philosophy as a parent and belief in living a meaningful life are both reflected in the film.
As the producer for Paperman, a short animated film that won Disney Animation its first Oscar since 1969, Kristina was able to give us a 360-degree view of how this film came about and what was it like to work on it.
Paperman was a small project with very few dedicated resources. We didn't know how we are going to get there and the film went out the world and people embraced it. Until this day, people still reach out to me and let me know how wonderful Paperman is. A coworker's daughter chose Paperman's soundtrack for her wedding in 2014 (2 years after the release of the film).
Paperman is a love story, so is The Feast. There are only 7-8 original love stories in the world and we keep re-telling them. How can Kristina and her team tell another love story that hasn't been told before? Tune in at 22:30.
Before we concluded in our interview, Kristina reassured other people who want to tell their stories: "With whatever resources you have, you too can tell great stories."
Kristina also offered career advice on working at an animation studio and what it took for her to become a producer at Disney Animation. Kristina said:
Keep in mind that everyone comes to table and bring something to the party. We need so many people in various specialities. I'd encourage people to rethink possibilities at Disney Animation (and other animation studios) even if they are not artists. Ultimately, it's not about the movies you make, but the people you meet day in and day out, sit side-by-side and solve problems with. The skills I brought when I first walked into the door were mad money management skills and a deep appreciation for art and talent.
Do you enjoy this podcast? If so, please leave your comment below and share the podcast with your family and friends. Your support will keep me on track and bring many other unsung heroes to this podcast.
iTunes feed and subscription Non-iTunes RSS feed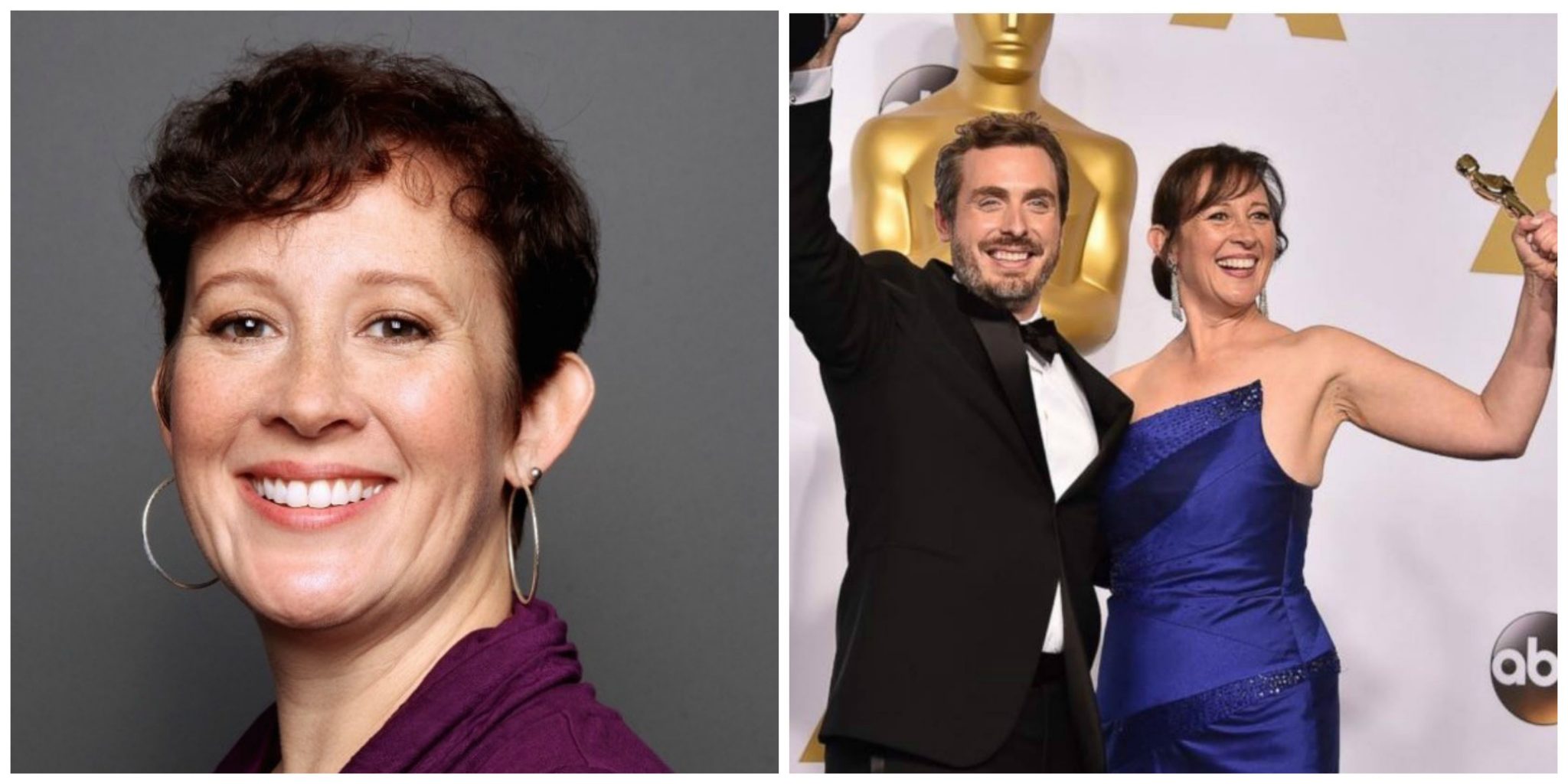 Show Notes (Times Are Approximate):
What does a producer (or co-producer) do at Disney Animation? [3:00]
What's involved in producing an animated film at Disney Animation? [4:30]
Are you happy and satisfied with how audience is reacting to Big Hero 6? [7:30]
How do you manage your own expectations and your teams' after years of hard work? [9:15]
Can you quantify the level of effort across the board for an animated film? [11:15]
What is like to be Kristina's kids and how have they responded to Big Hero 6? [14:30]
Parallels between being a mother and a producer [17:00]
The production of Paperman – short film that had won Disney Animation its first Oscar since 1969 [22:00]
How did Paperman come about? [29:45]
Career advice: What did it take for Kristina to become a producer at Disney Animation? [35:00]
Kristina Reed's Credits Include:
As Producer/Co-Producer at Walt Disney Animation Studios:
Big Hero 6
Feast – 2014 animated short to be released with Big Hero 6
Paperman – 2013 Oscar
As a VP of Production and or Development Producer at Walt Disney Animation Studios:
Frozen
Zootopia
Wreck-it-Ralph – Academy award nominee
Tangled
Princess and the Frog – Academy award nominee
Winnie the Pooh
Prep & Landing 1 &2 – Emmy award winner
Beauty & The Beast and Lion King Stereo conversion
As Assoc Producer at DreamWorks Animation:
Kung Fu Panda – 2009 Oscar nominee for Best Animated Feature, 2009 multiple Annie Award winner
Production Executive at DreamWorks Animation: :
Shrek the third
Flushed Away
Over the Hedge
Madagascar
Shark Tale
Lead image © Kristina and Mack Reed
Word Cloud, Keywords and Insights From Podintelligence
What is PodIntelligence?
PodIntelligence is an AI-driven, plus human-supported service to help podcasters, webinar hosts and filmmakers create high quality micro-content that drives macro impact. PodIntelligence turns any number of long-form audio and video into word clouds, keyword and topic driven MP3 and MP4 clips that can be easily analyzed and shared on multiple platforms. Learn more: https://www.podintelligence.com/